Our Services
A seamless combination of business, strategy, design, engineering and data.
Identify all the digital initiatives to be implemented through a mix of business, technology, and product design in line with the business goals/objectives.
Operational
process
transformation
Transformation through process digitization, worker enablement followed by performance management.
Innovation,
product build &
implementation
Idea evaluation and deep analysis of solutions followed by agile development and testing.
Disruption
and knowledge
transfer
Idea evaluation and deep analysis of solutions followed by agile development and testing.
Our methodology
Holistic design
approach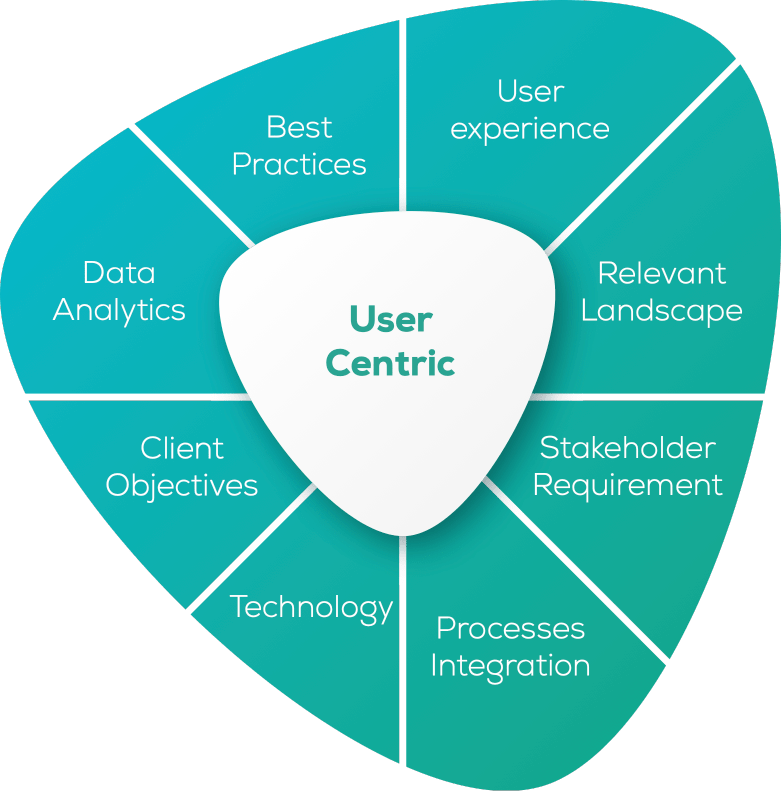 Designing an engaging customer experience is necessary but insufficient to deliver impact. Many of the improvements require changes in the requirements, processes, operations data, and systems. Having mapped and validated the current state and established goals for the future, a future state map is designed.
An end-to-end representation of all actors, activities, support systems, and tools is mapped out. The result: a holistic view of the way the future organization will deliver the services.
We start by defining a delightful end to end customer journeys and then figure out the implications on the other elements.
Our Capabilities
We offer a range of individual services that we can combine to create the correct fit for your project.
Strategy
Design thinking
Benchmarking
Service design
UI / UX
Development
Data science
Data visualization
Training
Support
Primary Research
Secondary Research
Qualitative Research
Quantitative Research
Landscape + Trend Analysis
Competitive Analysis
Stakeholder Analysis
User Analysis
Brand Audit
Storytelling
Market Opportunity
Future State Concepts
ROI Analysis
Value Proposition
Business Case Development
Prioritization + Roadmap
Prototype + User Testing
Business Implications
Start a conversation
Work with us
We enjoy working with companies of all sizes, across all industries. We're just as comfortable solving huge systemic challenges as we are delivering tactical product design projects. If you'd like to create meaningful, lasting relationships with your customers through human-centered design, we'd love to show you what we can do!